2a) Serving Board AND Conditioner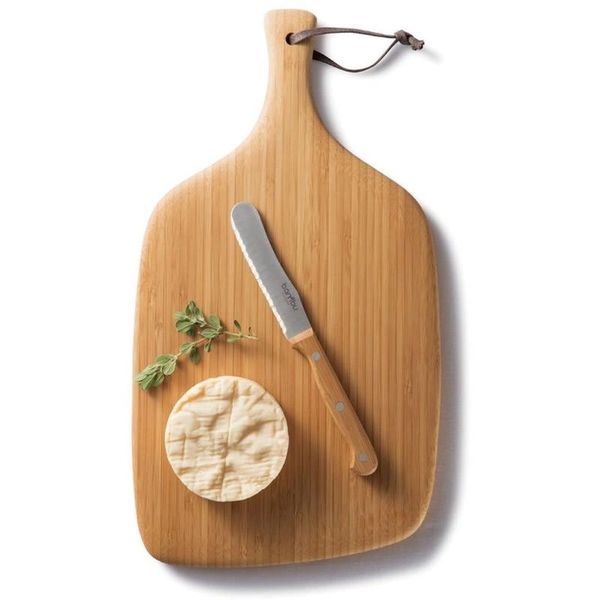 2a) Serving Board AND Conditioner
Bamboo Serving Board AND Conditioner - Art work for the kitchen!  This handsome artisan board makes a perfect display for artisan cheeses, local breads, and fresh veggies and fruit.  The unique and slightly oblong shape is hand-shaped and finished.  Tied-off with a waxed cotton tie to store front and center in your kitchen.
15" L x 8.5" W x 5/8"H
Hand-finished with food safe natural oil
Does not impart or absord flavors
Hand-wash in warm soapy water
**And to make things interesting you also get a bottle of the Bamboo Goo board conditioner as well to keep your bamboo beautiful for years!
Bamboo Goo - Cutting & Serving Board conditioner is an all-natural food safe preserver that rejuvenates and protects your bamboo, cork, and wood surfaces.  Made from a natural blend of bees wax, carnauba wax, soybean oil, coconut oil, and palm kernel oil.  No petroleum distillates, silicone, or linseed oils are used.  Contains only food safe ingredients and Made in the USA!  
A perfect companion to your bamboo artisan products!

8 FL OZ, so this will last a LONG time