2a) Bamboo Artisan Cutting and Serving Board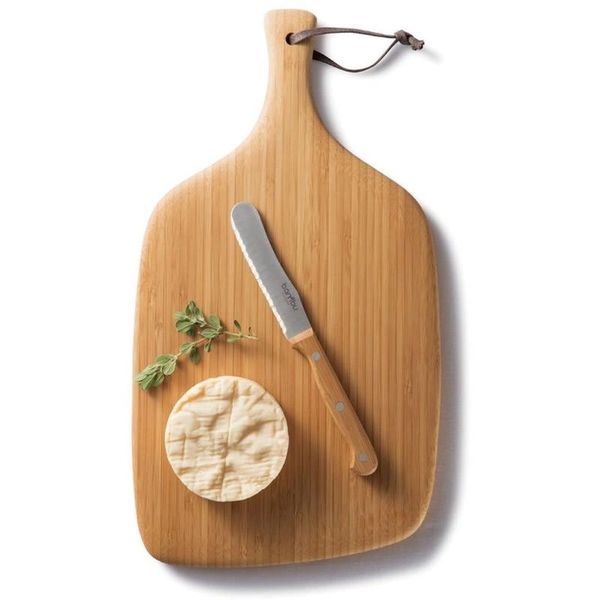 2a) Bamboo Artisan Cutting and Serving Board
Art work for the kitchen!  This handsome artisan board makes a perfect display for artisan cheeses, local breads, and fresh veggies and fruit.  The unique and slightly oblong shape is hand-shaped and finished.  Tied-off with a waxed cotton tie to store front and center in your kitchen.
15" L x 8.5" W x 5/8"H
Hand-finished with food safe natural oil
Does not impart or absord flavors
Hand-wash in warm soapy water
We recommend Bamboo Goo to keep your bamboo beautiful for years!