Wooden Food Scrapers - Qty. 3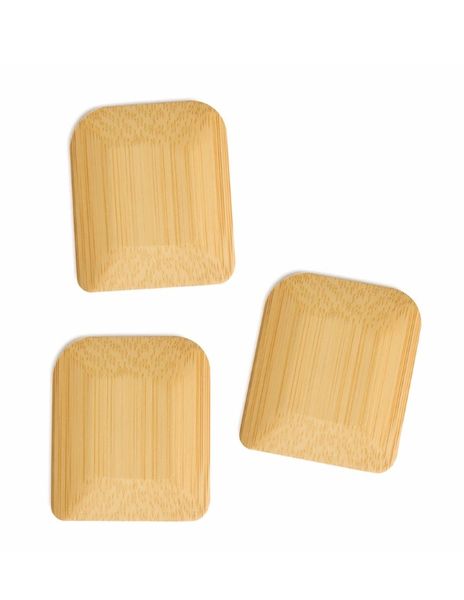 Wooden Food Scrapers - Qty. 3
This is a highly recommended product!  How can something so small and simple be so important!?!  Simple, cheap, and I've never had 1 wear out.
Includes 3 bamboo wooden food scrapers.  You will find this EXTREMELY useful in scraping cooked food off your disk or other pots/pans.

**Removes the food - Not your MOJO!  

​Removes stubborn foods and other substances safely without scratching cooking surfaces.  What else are you going to use?

Customers have found multiple uses:  Windshield scraper, dried candle wax remover, fix a wobbly table, round up food from that messy table, etc.. 

Lightweight and strong

Natural food-safe oil finish


2 3/4"
*Shipping:  Unfortunately we can no longer SHIP outside of the United States or to Alaska or Hawaii.  However email me if you would like me to give you a shipping price quote.  
Email me at 
info@bluemoondisk.com