1d) Beer Feti - you get 2!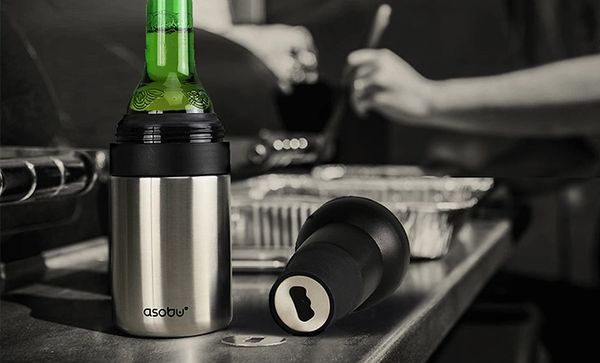 1d) Beer Feti - you get 2!
You get 2! TWO! Dos! Deux! Dio!
THE FROSTY BEER BOTTLE ALWAYS RECEIVES A WARM RECEPTION!
The beer lover inspired Asobu Beer Feti is the ultimate "cool tool" to keep your favourite bottle of beer frosty cold!
Vacuum insulated, double wall stainless steel technology insures that your favourite bottled beer will remain frosty cold regardless of the outside temperature.
Say goodbye to drinking another lukewarm beer! Whatever the event, your beer will always remain cold. The Frosty Beer 2 go comes complete with a bottle opener! Yes, we thought of everything! No more searching for that missing opener, it is built right into this handy tool!
The Frosty Beer 2 go you need to get one soon! Beer should always be enjoyed chilled!
Price Includes
-1 BOTTLE(INCLUDING 1 BEER OPENER)
Gift box included