3 Seasoning Gift Pack! (Fajita, Discada, & Fiesta Sugar-Free) - Arkansas Made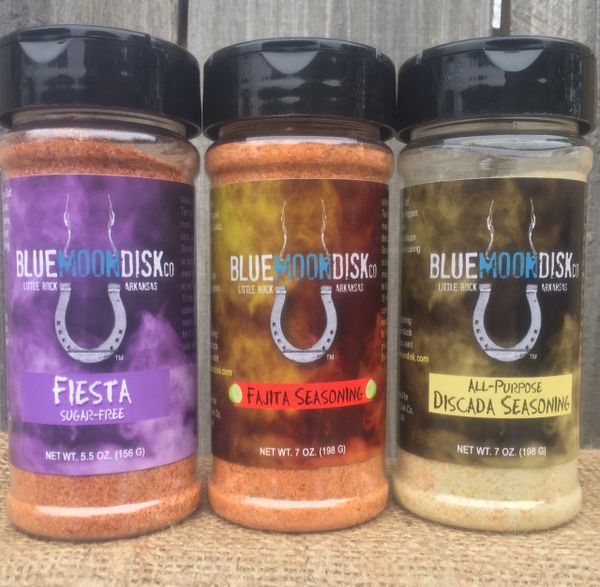 3 Seasoning Gift Pack! (Fajita, Discada, & Fiesta Sugar-Free) - Arkansas Made
Arkansas Made - We are proud to offer our very own exclusive line of seasonings that are perfectly matched for disk cooking. If you want to get the most flavor from your disk cooking, use our seasonings. Each bottle contains just the right blend of deliciousness to enhance all your discada recipes. They're so good, you'll replace your table salt and pepper with BMD for everything from fries, pasta, pizza, to burgers. You've gotta try them!
Discada - All-Purpose mild blend seasons everything perfectly. Use on anything from vegetables, to meats, to pasta. This is your secret weapon!

Fajita - Our custom signature blend with a lime kick on the end. This is our version of the perfect fajita seasoning. Our favorite, but don't stop with fajitas, Use on baked potatoes, in corn dip, on pizza, steaks, OOOH WEEE!
Fiesta (Sugar Free) - Sugar Free, diabetic friendly and full of taste! Sweetened with Stevia

**Blackened and Sweet Chipotle have sold out - email me if interested in more of these 2.
*Shipping: Unfortunately we can no longer SHIP outside of the United States or to Alaska or Hawaii. However email me if you would like me to give you a shipping price quote. Email me at info@bluemoondisk.com