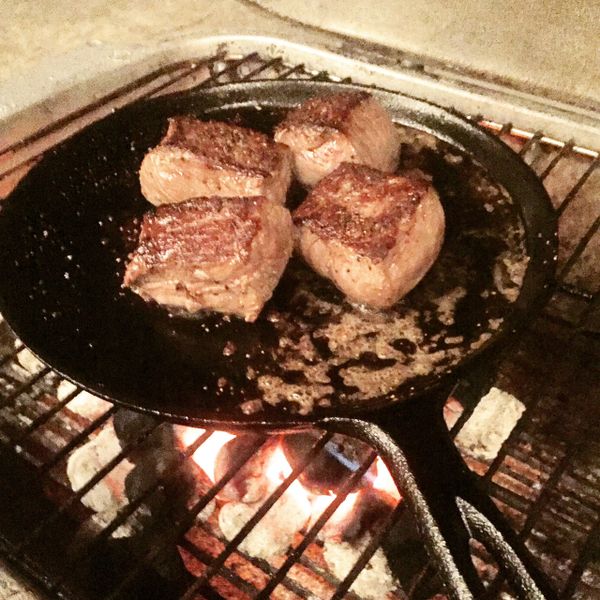 The Ultimate Skillet
The Ultimate Skillet - 10.6" Diameter
Sear Steaks like a pro! Blacken Fish like a New Orleans Chef. Cook Saturday morning pancakes, eggs, & bacon. Sunday quesadillas, Sautee Monday mushrooms. This is a great piece of hardware. Let this be YOUR SIGNATURE move. Don't let anyone borrow it.
This cast iron constructed oracle is pre-seasoned and ready to use.
Specifications
Cast Iron
Preseasoned
Round & Flat - perfect for searing Steaks and blackening fish
Top diameter: 10.6 in.
Base diameter: 9-1/2 in.
1/2 in. Lip
Handle length: 4-1/2 in.
Hole in handle for hanging
Soy allergy alert: This skillet has been preseasoned with soybean oil
for a campfire cookout. This round griddle by Carolina Cooker® measures 10.6 inches in diameter with a 1/2 in. lip. Due to its flat surface, this griddle is excellent for cooking pancakes, sunny side up eggs, and even quesadillas.